Top Ten tips for Planning the Perfect Wedding in Surrey and West Sussex
He asked you to marry him, or, you asked him, or her, and now you have to plan your perfect wedding.  The pressure is on; it's the biggest event of your life so far so you want to get it just right!  But, it's so daunting isn't it, where do you begin?
Here are our top ten things you should concentrate on when planning your wedding in Surrey or West Sussex.
1. Have a Realistic Wedding Budget
Let's start with the basic (rather awful) part; how much can you actually afford to spend on your wedding?  Don't feel under pressure to have the best of everything available across Surrey and West Sussex as this will send your wedding budget into the stratosphere.  Unless you have very deep pockets or incredibly generous parents, it's not worth getting into debt as your lives together begin.  Be realistic.  Here's the good news, there really are so many ways to plan a wedding in Surrey or West Sussex on a budget, but I'm going to deal with those in a separate blog post.  For now, as a couple, you need to decide what you want to spend on your big day (clue: average lower range tends to be around £7000 and upper range around £30,000).
2. Set the Date for your Wedding
The second most important thing in our view is to set the date for your wedding.  What time of year do you want to get married; are you bothered about a hot sunny wedding day, or do you fancy the idea of being married in the spring, autumn, or even a winter wonderland wedding?  If you are on a budget, setting your wedding day 'out of season' will save you money on most things.  Spring weddings can be fantastic for example.  Have a look at average temperatures and chances of rainfall at various times of the year.  Planning a wedding in the summer in the UK is no guarantee of sunshine anyway, even in Surrey or West Sussex.
3. Where do you want to get married?
Choices are huge now; you no longer have to get married in a Church or Registry Office so you can do something traditional, or completely wacky.  Nowadays, less than 24% of marriages in the UK are religious ceremonies, such as church weddings.  Set your ceremony venue next and book it.
4. How many guests are attending the wedding?
Our 4th piece of advice, before you book a place for your wedding reception, is who are you going to invite?  Might as well tackle this often awkward part well in advance.  There is zero point in booking a village hall in Surrey or West Sussex for your wedding reception with a maximum capacity of 55 if you end up with 120 people at your wedding.  Here's a tip; wedding guest lists almost never get shorter, they inevitably grow as you remember that so and so has not been invited to the big day.
Here's another tip; section off your wedding guest list by groups.  a) Immediate family b) extended family c) close friends d) wider circle or old friends (perhaps someone you have not seen for a while but would still love to come to your wedding) e) overseas friends if you have any f) club friends (tennis, football, gym, etc.)  g) neighbours h) work colleagues.  That way, as you make your wedding guest list, you are more likely to cover everyone you know.  Your wedding budget will help you decide who is going to get priority.  There are some crazy calculations for the 'cost' of each wedding guest but you must take into account that each guest will cost you 1. a meal, 2. usually lots of drinks and 3. additional cost of the wedding venue if you need a larger place to fit everyone in.  Our estimate is that for every guest at the wedding, you should probably allow £100 (yikes!).
4. Book your Wedding Reception Venue
Wedding reception venues get booked up months, sometimes years in advance.  Especially after a hiatus of 2 years because of covid19, early wedding planning in Surrey and West Sussex is a must.  If you know where and how you are getting married and the number of guests who will come, choose your wedding reception venue as soon as possible.  Very few wedding receptions take place at the actual ceremony location, so think about the logistics of getting people from one place to the other.  Does your proposed wedding venue have accommodation for people to stay after a few drinks?  Do you want to lay on transportation to get people home safely?   Does the venue have adequate parking?  At Bysshe Court farm on the Surrey/Sussex border, we allow onsite camping/glamping, so that's a great option for post-wedding-reception-sleepovers, just a 50 metre stagger from the wedding barn.
5. Think about hiring a professional wedding planner
This may not be an option for you if you are on a tight budget.  But, if you have some spare money to spend on your wedding day, hiring a professional wedding planner is a great idea.  Because these people do this job all the time, they are often great for wedding idea inspirations, especially if you need help with organizing a cheaper wedding in Surrey or Sussex.  Their fees might well be saved and then some with their knowledge on where to find no-corkage wedding venues, rustic barn wedding venues, intimate wedding venues, etc.
6. Invite your guests and pick your best man/woman and other key positions
It sounds obvious doesn't it, but getting your wedding invitations out in good time will mean more of your favorite people can make it.   Don't forget to let the best man or woman know they've got the plum job so they can start writing the speech.
7. Choose your wedding style.
If you are getting married in the countryside and possibly (hopefully) hosting your wedding reception in our 17th-century barn, do you want a formal wedding, or do you want to choose a more low-key or fun wedding theme?   Have a look on Google to see wedding theme ideas; you will be amazed at the brilliant ideas people have for making their wedding day stand out.
8. Don't forget to order your outfits.
Traditional wedding dresses, if they are made to order, can take months to make and alter for the perfect fit.  Don't leave it too late to get the dress you have always dreamed of.  Likewise, bridesmaids' dresses need to be ordered in good time.
9. Choose your key service providers
Good wedding photographers, florists, and caterers in Surrey and Sussex are also likely to be booked up a long time in advance, so make sure that you choose these key positions early.  There are many catering ideas to be found, other than formal sit-down 5-course meals.  How about a fish and chip van, or a pig-roast?  This all goes hand-in-hand with your chosen theme.   We have a no-corkage bar at Bysshe Court barn, so you BYO all your alcohol (can save you a small fortune!).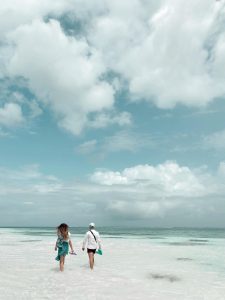 10. Book your Honeymoon
After all that planning and stressing about your perfect wedding day, don't forget to have something amazing planned for your Honeymoon.  It will be exactly what you need to get away from it all!